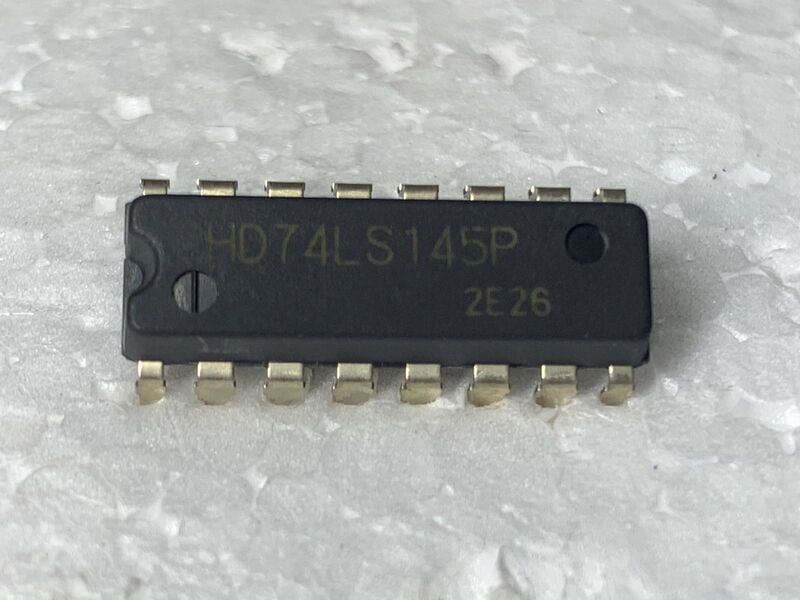 1-OF-10 DECODER/DRIVER

OPEN-COLLECTOR
The SN54 / 74LS145, 1-of-10 Decoder/Driver, is designed
to accept BCD
inputs
and provide appropriate outputs to drive 10-digit incandescent
displays.
All outputs remain of
f for
all invalid binary input conditions. It is
designed
for use as indicator/relay
drivers or as an open-collector logic circuit
driver.
Each of the high breakdown output transistors will sink up to 80 mA of
current. T
ypical power dissipation is 35 mW
This device is fully compatible
with all TTL families.
•
Low Power Version of 54 / 74145
•
Input Clamp Diodes Limit High Speed Termination Effects