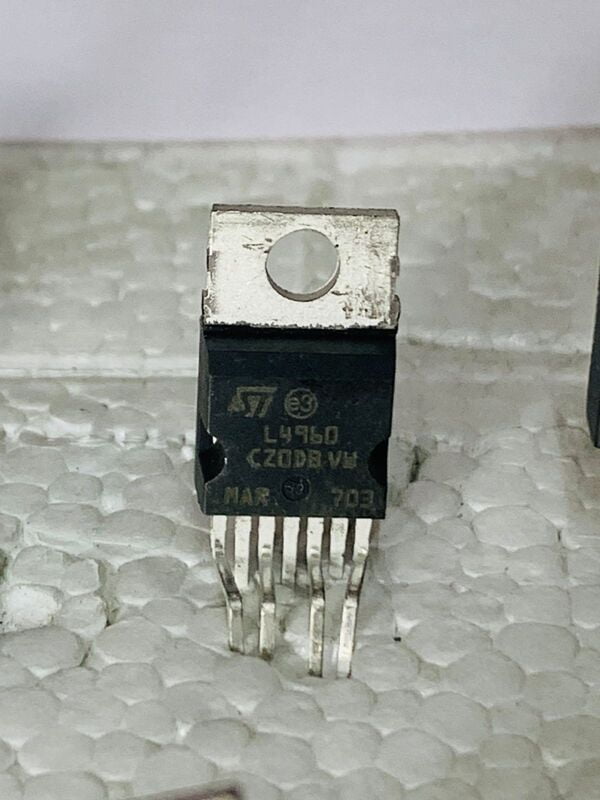 The L4960 is a monolithic power switching regula-
tor delivering 2.5A at a voltage variable from 5V to
40V in step down configuration.
Features of the device include current limiting, soft
start, thermal protection and 0 to 100% duty cycle
for continuous operation mode.
The L4960 is mounted in a Heptawattplastic power
package and requires very few external compo-
nents.
Efficient operation at switching frequencies up to
150KHz allows a reduction in the size and cost of
external filter components.
1/16
2.5A OUTPUT CURRENT
5.1V TO 40V OPUTPUT VOLTAGE RANGE
PRECISE (
±
2%) ON-CHIP REFERENCE
HIGH SWITCHING FREQUENCY
VERY HIGH EFFICIENCY (UP TO 90%)
VERY FEW EXTERNAL COMPONENTS
SOFT START
INTERNAL LIMITING CURRENT
THERMAL SHUTDOWN